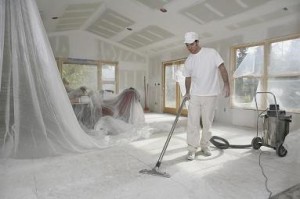 You love doing renovations? Lovely! But did you know that if you do not take care of your property after the renovation is over, you pose a serious risk to your health? According to leading construction firms, you need to clean your property professionally after you are done with any reconstruction job in order to eliminate all toxic dust from your property.
Let us help you! Contact us today and book our professional after builders cleaning services. We are a professional cleaning company based in Euston and we offer affordable services delivered by experienced professionals.

After Builders Cleaning in Euston
Prices
After Builders Cleaning

from £

18
Contrary to common belief, the renovation job is the easy part. What will prove to be a lot harder is the cleaning process afterwards. It is a lot more difficult because, unlike the renovation which most likely covers only a particular area in your home, the after reconstruction cleaning should cover your whole property.
Instead of burdening yourself with the after builders cleaning, let us help you. We offer after builders cleaning services which come at reasonable prices. We cover Euston and if you choose us we will make your home spotless in no time.
Few people know that all reconstructions and renovations, however big or small, are complied of two activities – the renovation work itself and the cleaning process afterwards. A cleanup is necessary after all kinds of renovation jobs because toxic dust, building rubbish and all the other building residue must be eliminated from your property in order for you to live in a healthy environment.
Rely on us to make your property sparkling clean when the renovation is over. With us you can receive a sparkling clean property in no time. Our company operates in Euston. Contact us and book and we guarantee that the results will amaze you.
Do you know what toxic dust is? Toxic dust is a type of dust left after renovation processes. What makes it dangerous is the fact that it contains many bacteria, wood particles from sanding and similar activities, etc. Toxic dust must be completely eliminated from a property in order for homeowners to lead a healthy life in their recently renovated property.
Let us help you by cleaning your property. We are based in Euston and we offer after builders cleaning services at affordable rates throughout the week and also on bank holidays. Let us clean your property and the results will amaze you.
Having builders in your home in Euston, NW1 London is related to just one thing – you are renovating your place and this is something great, but there are a lot of things that have to be taken in mind. Most importantly, how are you going to clean the mess which the builders will leave? Of course, you can always try cleaning it yourself, but this will not only take a lot of time, but totally exhaust you as well. You best option is to contact a cleaning agency like us.
We offer professional cleaning services, including after builders cleaning service which is meant for exactly such occasions. Our cleaners will take care of your home and thoroughly clean it from all the debris, dust and grime the builders left.
Builders Cleaning Euston
We have been providing our after builders cleaning service in Euston for a long time now. Our professionals have been trained and they never compromise on the quality of service. You will always find a supervisor with the professionals and the work is conducted in a planned manner. Our after builders cleaning agency is situated in Euston and we always look forward to provide value for money to all our clients. Our cleaners will work at the time mentioned by you and you can contact us whenever you feel free. After the service is over you will be more than happy that you invested in our service.
We employ some of the most experienced cleaning teams in Euston, London and we work with hundreds of customers each month. So far, we have satisfied the cleaning requests of all of them and no one has ever complained about the job we did. We provide our workers with top of the shelf equipment and materials so you don't have to worry about that. Our cleaners use advanced cleaning techniques and we assure you that they will clean your place as quickly as possible.
We have built ourselves a good name, because of two things – we motivate, train and supervise our cleaners, so we are sure that they'll work at their maximum capabilities. We know everything about effectively cleaning different stains and dust. We also constantly talk to our clients in order to receive their feedback.
Renovations involve a lot of planning, but the final result is worth the effort and money spent. Renovating your house is a great way to give your family a better living environment, but this is only possible if your place has been properly cleaned after the renovation. Leave this tedious task to us and we assure you that the result will be more than satisfying.