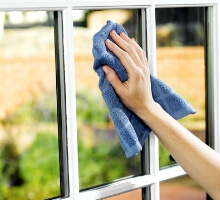 All the herbs and all the spells in the world won't help you against housework. If you want a real solution to your household management problems, turn to us. Our house cleaning company will use its services to lift the curse of dirt from your home and never let it darken your doorstep again.
With a headquarter in Euston, we take care of the wants and needs of the residents in that area. Contact our operators throughout the week to find the deal most suitable for the needs of your household. Tell us what your home needs and we promise you will receive a package of services affordable for your wallet. We will acquaint you with our options for scheduled arrangements and their respective prices. Our maids work seven days a week and can come as often as you choose.
Turn to us because as the leader in the house cleaning sphere in Euston we can guarantee quality. Our specialists are recognized in the region for their swift and efficient job. They have a knack for tackling chores in an effortless way like nobody else. Don't hesitate and book their services now, they would come in an instant to prove you their help is invaluable.

Hourly Based Cleaning Services in Euston
Prices
One Off Cleaning

£

16/h

Domestic Cleaning

£

16/h

Regular Cleaning

£

16/h

Deep Cleaning

£

18/h
Be careful, it's a trap! Once you start doing chores, you can never go back to your normal life again. You're voluntarily signing your life sentence of imprisonment! Contact our house cleaning company and prevent this from happening. We promise to put you on a more fortunate path in life!
You can have your happily ever after as free as a bird! All you have to do is dial the number to our customer centre in Euston. You can talk to our very friendly operators about anything of importance to you. They would provide you with extensive information about each one of our offers so you can choose the package of services suitable for the needs of your household. We have reasonable prices that are sure to appeal to anybody no matter of their budget limits.
Be sure that no chore is too hard for our vetted maids! By now they've seen it all and more importantly they are prepared to deal with it. If anyone knows the appropriate cleaning method for each mess, it's them. They are highly qualified and absolutely dedicated to delivering you proficient results. Rely on their skills and knowledge, you won't find more fully accomplished specialists in the region of Euston.
For all the variety of cleaning services your house needs, Cleaners Euston has the answer. We ensure that your property is a fine example of a properly maintained home services to you on a daily, weekly, fortnightly, monthly basis.
The services we offer our clients include: general or deep cleaning, move out or move in cleaning, and you get guaranteed end of tenancy cleaning. Cleaners Euston will also clean your living room if you are hosting an event there.
Quotations are based on the standard used in the industry; with our prices hinged upon the area to be cleaned and the intensity of the cleaning to take place. For intense cleaning, a higher fee will be levied but we assure you that you immediately see the result and this standard is maintained for subsequent clean ups.
Our deep cleaning includes all general cleaning tasks, as well as:
• Wipe down all reachable woodwork – doors, door frames, window sills, picture frames
• Clean all light fixtures
• Baseboard and Chair rail cleaning
• Cobweb removal
Our general cleaning, depending on your needs, includes:
• General dusting throughout the whole home and the contents therein
• Sweeping and mopping of hardwood floors
• Vacuum cleaning carpets
• Clean both within and without of domestic appliances- micro waves, fridges et al
• Clean outside and inside of cupboards and drawers
• Move small counter top appliances and cleaned underneath
• Clean and disinfect all sinks
• Clean tiles, sanitary ware – de-lime and de-scale
• Clean and polish mirrors and chrome fixtures
• Windows from the inside, outside if reachable
• Empty litter bins
The preceding services are on the assumption that your abode is in a repairable state/ cleanable state. Please, note that if you have a lot of items on your shelves, they will not be moved. In addition, our cleaners both regular and one off do not climb higher than a 2-step ladder. Therefore, only reachable items will be cleaned. Higher items will only be dusted with an extension duster.
Heavy furniture will not be moved to clean behind it. Remember that as we value our clients so do we value our personnel; please move these items before we get on site, this will greatly appreciated. At Cleaners Euston, we offer you the premium in as far as household cleaning is concerned, you get value for your money while we keep you in a sanitary haven. Call us today you will not regret it.