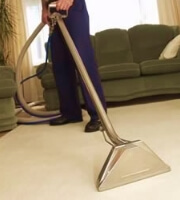 Hallelujah! Thank you God of carpets! Do you feel blessed with the most dashing carpet in the whole wide world?! Then you must treat it like the precious thing it is! Do you know how? Love might give one wings but it takes some time before you learn to fly! Isn't that true?! Let us help you soar in the sky as happy as a lark!
Pick up the phone and contact Cleaners Euston. Our carpet cleaning services would send you over the moon! If you have a residency in Euston, turn to us for help. We have a strong belief system of work ethics and values that we follow with religious precision. Here are the four commandments that guide us:
Remember the pick up and delivery day, to keep it holy
Availability is a must! We can come seven days a week and we're never late! Talk to our representatives in Euston about a time and date most convenient for you. Our customer centre can receive your call from Monday to Sunday and send a crew to pick up your carpet right after you hang up the phone.
Same-day arrangements are no problem! We want you to have access to the help you need when you need it and not a minute later! This is very important especially in emergency situations when there was an incident with your carpet and immediate attention is required to prevent permanent damage.
Carpet Cleaning in Euston
Prices
Hallway carpet

from £

4

Bedroom carpet

from £

23

Living room carpet

from £

25
Minimum call out charge £48.
Honor the carpet of your customer
Personal attention we give! Nobody is more careful to carpets than our experienced cleaners. We are extremely competent about fiber types and the respective cleaning methods, detergents and equipment appropriate for the case.
Your carpet will be inspected before we attempt to go on with the main work. We'll use delicate solutions to remove deep stains and return the original color as much as possible. You can say goodbye to allergens too. We'll make them sweat with our steam cleaning method that will get rid of odors too. There won't be any trace of ground-in soil and indentation marks and high-traffic areas will also be a thing of the past.
We know how to make carpets shine with cleanliness. Let us show you! Furthermore, we know how to protect your carpet so it stays in the family for longer! With a layer of Safeguard coating, your carpet will be invincible to the harmful effects of dirty particles, stains and bacteria. It's non-toxic and it works like a charm!
You shall not steal from your customers
Everybody should be able to afford to have their carpet professionally cleaned at least once in the year! It's actually what any health specialist would advise you. A dirty carpet is a potential health hazard!
Protect yourself and your family and make a request for our services available for you in Euston. We have a tempting list of options and prices that will surely attract your attention. Our prices are competitive but considerate for your budget. Contact us today and grab the customized cleaning plan suitable for your pocket. We would love to help you find the most cost-efficient deal for a package of services appropriate for the needs of your carpet!
You shall not give false testimony against your customers
We won't lie to you! We keep transparency at a maximum level about every single thing we do. Rely on our representatives to supply you with information about anything of concern to you. We would love to introduce you to our cleaning system and talk about the insurance guarantee we provide to make sure we don't fail your expectations.
We would take full responsibility if your carpet sustains damage under our supervision. In cases of this nature, you have every right to ask for compensation. So far this has never happened before but we want to give you this safety measure in order to put you mind at ease.
There's absolutely nothing you should worry about. We have the training and we have the experience. But most importantly, we have a large customer base to vouch for our expertise! You can trust us! We are one of the most successful carpet cleaning providers in the area of Euston for a reason!